So, its been about two weeks since the Ontario Liberal government introduced the "Ontario Fair Housing Plan". A week since investors, city communities, realtors, and the province held its collective breath as Premier Wynne stood at in front of a podium, with her cohorts behind her, atop a building in downtown Toronto – the centre of the commotion regarding 'runaway' real estate prices – and announced Ontario's plan to 'ease' an overheated market.
Ontario's Fair Housing Plan: Click Here
To be honest, I figured this would just be another photo op, and after hearing and reading the contents of the 'plan' I can confidently say, I was right…for the most part. My view: we cannot "regulate" our way to a 'normal' market place. In fact, I feel bold enough to say that the days of 'fair' real estate prices in the Golden Horseshoe are done.
Now, that's not to say that we're not poised for a correction in the market. However, a correction is the markets way of putting a break on things, before they ramp up again.
My belief: Toronto, as we knew it, is no more. Toronto has shed its past. Today's Toronto is a Global City, and with that comes Global city problems, which include expensive, sometimes prohibitively expensive real estate.
So what? Canadians should not be subjected to the back seat of foreign investment you say. You'd be right. Canada is for Canadians. Ontario for Ontarians – for the citizens of this country. As such, foreign investment which serves to make Canadians all but second class citizens in the search for a home, is unfair and degrading. While foreign investment is an integral piece to any thriving and robust economy – especially in the era of globalization and the free movement of money – real estate speculation and investment which plays into this type of behaviour is unwarranted, unwanted and unproductive.
In light of her address and the settling down of the media frenzy, I  thought it a a good a time as any to share my take.
First things first, I must commend Premier Wynne and Minister Sousa on their attempt, and reassuring investors that this bill is not an attempt to kill the real estate market. And, after reading it, it's no wonder they had to state a few caveats to halt fears and unsettled pockets.
That said, I am of the belief that this bill will serve as little consequence in our current climate, and with the exception of elevator mechanics – a business which is set to take off considering point 15 of the plan:
"Making elevators in Ontario buildings more reliable by establishing timelines for elevator repair in consultation with the sector and the Technical Standards & Safety Authority"
To get a better understanding of this act and what it offers, here are some key highlights of the bill's contents and objectives:
On foreign speculation/investment: implement a new 15-per-cent Non-Resident Speculation Tax (NRST) on the price of homes in the Greater Golden Horseshoe (GGH) purchased by individuals who are not citizens or permanent residents of Canada or by foreign corporations (Exempt: Refugees and nominees under the Ontario Immigrant Nominee Program would not be subject to the NRST. Subject to eligibility requirements, a rebate would be available for those who subsequently attain citizenship or permanent resident status as a well as foreign nationals working in Ontario and international students.)
On Renter Protection/Rent Control: expanding rent control to all private rental units in Ontario, including those built after 1991 to ensure increases in rental costs can only rise at the rate posted in the annual provincial rent increase guideline
a common lease will also be introduced for all renters/landlords to sign
increases on rent are maxed at 2.5% per year, providing renters with protection from skyrocketing rent increases
Strengthen the Residential Tenancies Act by developing a standard lease with explanatory information available in multiple languages, tightening provisions for "landlord's own use" evictions, and ensuring that tenants are adequately compensated if asked to vacate under this rule
On increasing housing supply: 1. introduce a vacant homes property tax to encourage property owners to sell unoccupied units or rent them out; 2. Ensuring that property tax for new multi-residential apartment buildings is charged at a similar rate as other residential properties. 3. $125-million, five-year program to further encourage the construction of new rental apartment buildings by rebating (subsidize) a portion of development charges 4. more 'power' to cities, municipalities could be permitted to impose a higher tax on vacant land that has been approved for new housing. 5 creation of a new Housing Supply Team with dedicated provincial employees to identify barriers to specific housing development projects and work with developers and municipalities to find solutions
Phhhewww. And thats just part of the bill. In the interest of time, and my sanity, I've left out some other gobbledygoop, and smoke and mirrors – politicians love to release bills with a lot of verbiage around one piece of legislation. Weird.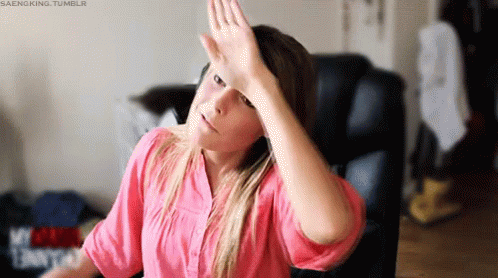 There are a few issues of concern here, but mainly regarding taxes, taxes, taxes. Ive said it before, we cannot tax our way to a market 'friendlier' to our needs – but we can regulate, and redirect resources via legislation. It is a futile attempt which only serves to benefit…well, Im not sure actually. Are you?
For the 'foreign investors' whom have apparently taken the reigns of our housing market. Will they be scared off? Well, if you have millions of dollars, and are trying 1. to make millions more and 2. need to find a market which is stable, transparent, and unlikely to seize your funds — where else will you go? Also, for a group of people which we have no real or substantive data on, they seem to really take the brunt of all reporting. Canadians are also complicate in flipping homes, flipping papers, and speculation generally.
We ought to focus, and the provincial government should take heed, that we there is ONE, SIGNIFICANT problem: SUPPLY. We have a supply problem. A lack of affordable housing, a lack of condominiums and apartments (for ALL incomes) across the board. There are people moving into the city, and the general area, by the droves (at least 200,000 every year that the city is aware of ) and where are these folks expected to live? Basements? All of them?
Surely, you can't be serious?
If you want to cool the market, you need to do one, or both, of the following:
Decrease Demand, or
Increase Supply
But, enough colour commentary. Here are my thoughts on two key points of this bill, foreign buyers and affordable housing units:
On the issue of foreign buyers: a tax is redundant. It says okay buy, but pay. But you can buy. If we're going to be serious about this we need to ban foreign buyers. This can be leveraged many ways, however our government really screwed up here. If they were serious, there would have been more regulations around this without these exemptions and rebates. A tax of 15% is a joke for anyone with deep pockets. And make no mistake, if you're looking at investing your money from overseas, you have deep pocket by the rubber bands.
Secondly, the plan to rebate developers?
a targeted $125-million, five-year program to further encourage the construction of new rental apartment buildings by rebating a portion of development charges. Working with municipalities, the government would target projects in those communities that are most in need of new purpose-built rental housing.
$125 million over 5 years. Really? This…is…well…a joke. Its what athletes sign contracts for, not what changes how developers behave and invest in. Building these homes was profitable at one time. But in todays climate, they're not going to touch it unless they HAVE to. Oh and who's going to pay for this? Us?The taxpayer?
I hope that this government provides some amendments to this plan. I believe they're trying to do the right thing for people of the Golden Horseshoe, but Im afraid this comes up a lot short. I guess we'll see int he coming months.
The People's Realtor